Do you struggle to get through the day without feeling overwhelmed and burnt out???
If you have a hard time following through with the goals you set for yourself, it's likely not a time management issue...it's an energy management issue.
Vibrancy on Demand is a 4 week experience that will guide you through the tools and exercises you need to show up as your best self...so you can be present for the people who matter most.
Does any of this sound familiar???
Want to improve your health, but you're confused about all of the conflicting advice about what to eat, how to exercise...and you don't know where to start...

Wish you could have enough energy to get through work, show up for your workout, cook homemade meals, make time for yourself and the people you love...

Want to feel more comfortable in your skin, but you're fed up with weight fluctuations, and falling off and on the wagon. You're dying for a long term solution!
I have good news, and I have bad news.
The bad news first: All this time, you've been following the wrong advice. The "experts" say "eat less, exercise more". Unfortunately, it's not that simple.

The good news? I know the secret to achieving true vitality. You must work from the inside out, which is exactly what we do in Vibrancy on Demand!
Vibrancy on Demand is designed as a 4
week system that will help you improve
your mindset, increase your energy, and
discover a way of eating and moving your
body that feels wonderful AND sustainable.
Throughout the course, I'll teach you how to tune into your body and intuition, so you can manage your energy levels, and show up as your best self as often as possible.
You'll learn how to improve the quality of your sleep, recharge anytime you're feeling stressed or anxious, develop a healthy relationship to food, set up an exercise routine, and tons more...all the tools necessary for living a joyful, energized and fulfilled life!
Other programs teach you what to do...what to eat, what workouts to do...but when the program ends, you're not equipped to make decisions for yourself. It ends up being a short-term solution.
In Vibrancy on Demand, I'll teach you how to do
all those things, so when our work together is
done you're empowered with all you need to
continue your healthy lifestyle.
Picture this...
Finally stepping into the person you've always known you're capable of becoming (or even living a life you didn't imagine possible for you!) What does that look like in your life? Envision it right now, and realize it can happen!
Feeling excited to wake up each morning, because you know you can tackle any obstacle that comes your way!
Actually enjoying healthy foods, and still eating what you love without stressing or overthinking it.
Looking forward to your workouts and finding it effortless to stay active on a regular basis, because it doesn't feel like torture! You've found the type of exercise that makes you feel great.
Would you believe me if I told you all of this IS possible for you??
Because it 100% is! And the only way you'll get there is by taking action. And we'll be doing exactly that in Vibrancy on Demand!
Here's a breakdown of what we'll cover during our 4 weeks together:
Week 1 you'll...

Learn what an empowered mindset is, and how to sway your mind to work for you, and not against you. You'll use this newly empowered mindset to unapologetically make the best choices for yourself, and take your life back.

Flex your self-compassion muscle! This is vital to your success not only in this course, but also when it comes to your overall health and happiness.

Discover how you can attract the types of friendships and relationships you long for. You'll learn to set boundaries, and ways you can connect with the people that matter most.

Practice caring for your body from a place of self-love vs. self-loathing. You'll learn to support your body in becoming its healthiest, and finally feel comfortable in your body.
Week 2 is all about learning to to recharge and fill your own cup! We'll focus on...
Improving not only the quantity of hours you sleep, but also the quality. Wake up feeling refreshed and rejuvinated each morning!
Meditation (even if you dread the thought of it) and actually get results! I even provide 2 complimentary bonus guided meditations!
Using your breath to keep you calm and centered all throughout the day. Especially when you feel like you're about to lose your mind!
How to use journaling to your advantage. You'll learn the one question that will change everything for you!
The different types of self-care, how to most effectively implement them into your life, and how to set up a self-care routine that keeps you charged up allll day long.
In week 3 we cover nutrition & nourishment. You'll learn...
How to focus on "the crowd out method" (I'll teach you what the heck that even means) so you're effortlessly eating more of the foods that make you feel amazing, and less of the ones that don't.

To heal your relationship to food, so you don't feel crazy around food anymore. You'll also learn how to navigate and reduce how often you eat emotionally.

The basics of nutrition. Confused about what to eat, especially with all the conflicting information thrown in your face? I've got you.
And finally, in week 4 we'll cover joyful movement & exercise. You'll discover how to...
Incorporate movement into your everyday life...plus re-connect to a skill you intuitively knew as a child, but have lost in your adult life.

Set up a workout routine that works for you and your current situation.

Bonus! I have personal trainer and gym owner Abbey Griffith giving you detailed lessons on how to navigate the gym, workout safely, and much more!
Plus a bunch of bonus content! (Valued at over $50)
You'll receive...
An extensive list of helpful links & resources to support you along your journey

Journal prompts to help you get in tune with yourself and discover new things about yourself along the way

A list of Instagram accounts to follow for positivity, support, and encouragement

2 bonus meditations: A meditation to help you connect with your body, and another to help you recharge anytime during the day

A list of delicious, energizing recipes

A meal prep guide

A list of energy promoting foods to focus on and experiment with
Ready to sign up?? Here's how it works:
You have the option to join the live launch (starting the first of the month)...during the live launch we use an exclusive Facebook group I've created to hold each other accountable, and support each other throughout the journey. In other words, I'll guide you through the course and take it right alongside you. This option is great if you have a hard time following through with things, and prefer group support.
The other option is to purchase the course and go through it at your own pace. You can take your time through each lesson, implementing the work as you go. This option is great if you're in a busy phase in life, or if you prefer self-paced work.
With either option, you have lifetime access. You'll be able to access the course content as much as you need, so you're guaranteed to get results if you show up and do the work!
I've designed the course to be as user friendly, and as simple to implement as possible.
Each week contains less than 1 hour of audio content. Download the audio trainings and listen on the go! Or complete the lesson as you work on laundry, cleaning, or cooking. The options are endless, and the course works for you!
Once the lessons for the week are completed, I provide a list of potential action items for the week. You'll choose 1-3 items to focus on per week. The idea is to implement a bit at a time, that will add up to big results that actually stick long-term.
That's it! No need to overcomplicate your health or self-improvement goals. We keep it simple but effective here in Vibrancy on Demand ;)
Your Instructor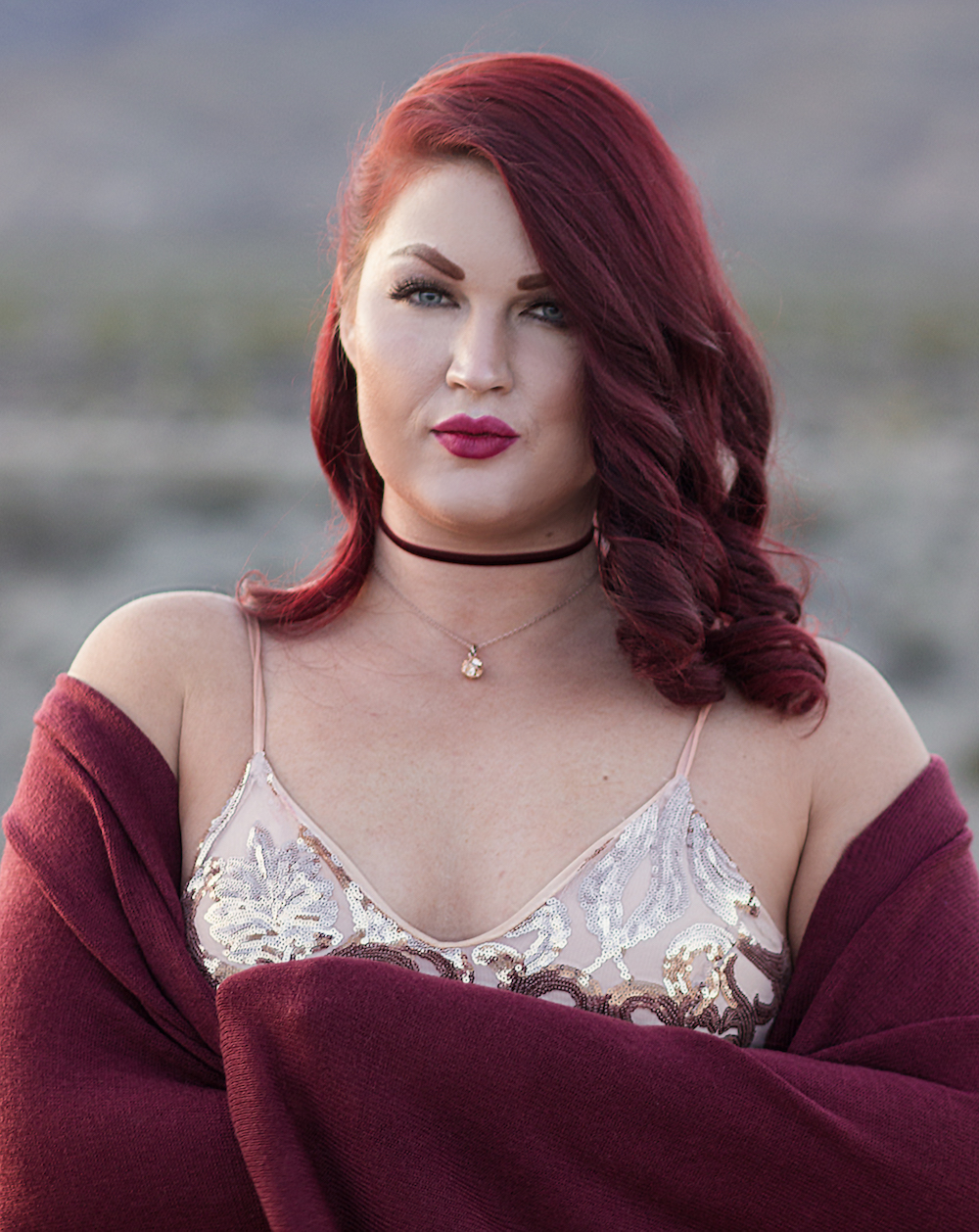 Hey! I'm Lauren. I used to consider myself a professional dieter.
Seriously, I put myself on my first diet at the age of 11. At the time (and throughout most of my early 20's), I thought being skinny would make me happy. Turns out, it didn't.
No matter what size I was, I was still miserable, anxious, depressed, and angry. I didn't like who I was, but I didn't know what to do about it. I assumed the more I controlled what I ate and how I looked, the more I'd like who I was.
But it still didn't work. My breaking point came when I was so obsessed about food and exercise that it took over my life. I finally decided that if I had to micromanage my weight at the expense of feeling out of control around food for the rest of my life, it wasn't worth it.
So I gave up on dieting and pursuing weight loss for good. I learned that the missing ingredient was lots and lots of internal work. And that's when I began my transformational process by working from the inside out.
Presently I feel happier and less anxious than I ever thought possible. By choosing to stop focusing on changing my body, I gained my life back.
Now my mission is to provide you with the most impactful tools and lessons I learned along the way, so that you can also learn to become the most vibrant, fulfilled version of yourself!
Frequently Asked Questions
When does the course start and finish?
The course starts now and never ends! It is a completely self-paced online course - you decide when you start and when you finish.
How long do I have access to the course?
How does lifetime access sound? After enrolling, you have unlimited access to this course for as long as you like - across any and all devices you own.
What if I am unhappy with the course?
If you are unsatisfied with your purchase, contact us in the first 30 days and we will give you a full refund.